---
---
The Public Affairs of San Andreas Police Department is a place where someone can find news and updates about our department.

It started to operate since May of 2019, after the approval of Chief Derek Carter to assign Jake Randall as the Spokesman.

Later in December of 2019, the new Command re-assigned Jake Randall as the Spokesman, resuming the function of Public Affairs in that way.

Our Department was the first Government Department to create a connection to the public in that way.

The Spokesman of the department is responsible for:
Mentaining the Public Affairs website section with press releases and announcements.

Making Official announcements on the Discord server of SAPD.

Take photographs from daily policing without interrupting duties.

Making Public Service Announcements [PSA] to inform the Public.

Promote the image of SAPD in multiple ways, create campaigns to influence public opinion.
The role of Public Affairs is very important if used correctly, it can build a reputation and pass information.

Public Affairs archives
The archives of Public Affairs host valuable information for the department, events that happened in the past, projects that didn't work or worked only for a short period of time.

They also hold information for Bone County War, such as operations that took place and announcements.

Only the Spokesman and the Command have currently access to these archives.
---
---
Public Affairs constantly develops, the Press Releases must attract the attention of the reader, the images are carefully picked and modified before placed in any publication.

After Press Release 12, the Public Affairs use a different way of making Press Releases, all of the text and images are added in one image. With the new method, the Press Releases have endless possibilities on how they look, different backgrounds, text above images and more.

Our objective is to reach 50 Press Releases, a very big task since our Press Releases include lots of situations, not just one.
---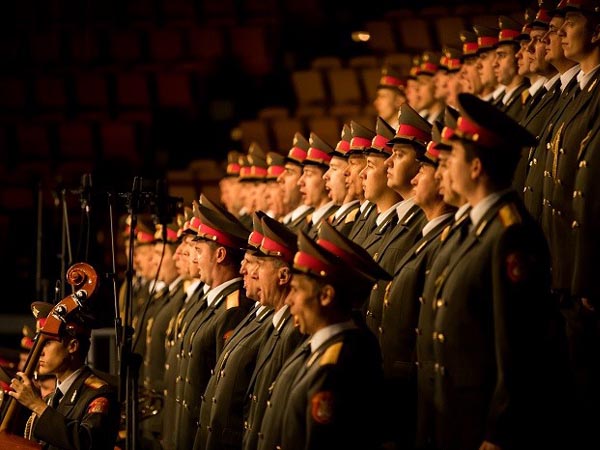 ---
GETTING INSPIRED
---
Writing so many publications require inspiration, every person finds inspiration from different things.
While writing most if not all Press Releases, the Alexandrov Ensemble, commonly known as the Red Army Choir aided with their fantastic orchestra and choir. It's an official army choir of Russian Armed Forces which was founded in the Soviet-era.

They have played a very important role in the creation of many publications and they deserve a place in this thread.

Titles of several Press Releases and recruitment projects were inspired by songs like Let's go, which is a song for Soldiers going to the battle. We used it to make a hype for joining SAPD, which helped increase the number of applicants.

The songs connect, in some way with what we do daily here in Mudoo Roleplay, happy or nostalgic songs like Moscow Nights change the psychology and make a very special outcome.

"Everything passes, only music remains."
---
Derek Carter, as the person who approved the existance of Public Affairs will always be remembered.

Glory to this historic Police Chief.
---